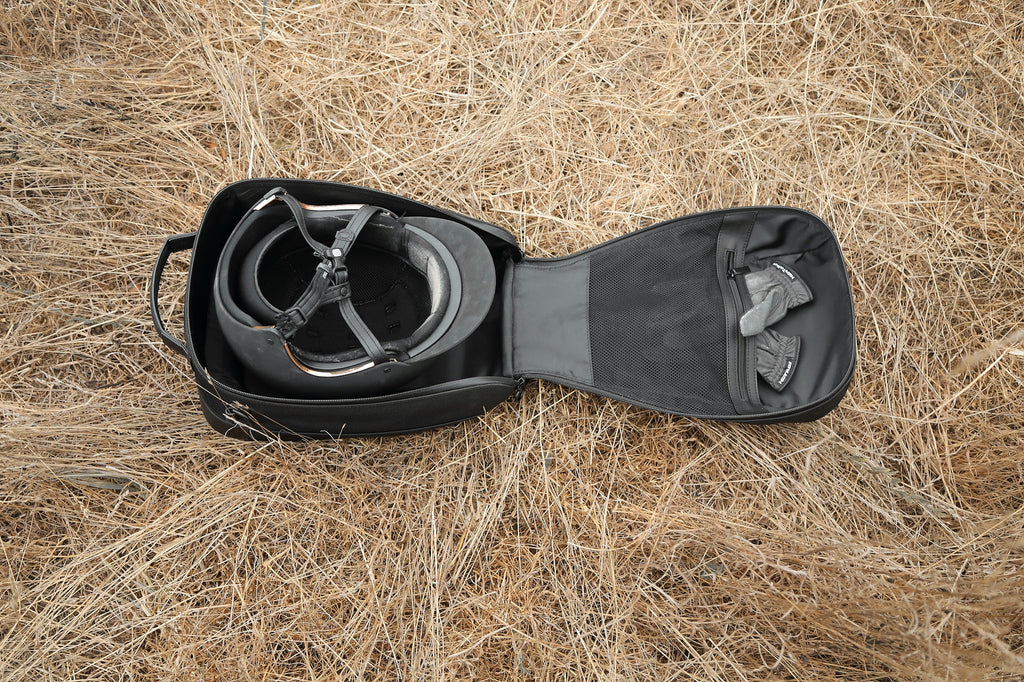 Schulz
1912 Helmet Bag
$ 250.00
1912 Helmet Bag is built to support how you naturally handle your helmet.

Features
Padded base with magnetic U to keep your helmet safe and secure  
Helmet orientation for easy access 
Double pocket for gloves and personal items  
Ring hooks for shoulder strap 
Padded handle 
Patent-pending Metis dock system to attach to the 1912 Boot Bag 
Water-resistant zippers for easy cleaning
Dimensions: W25.4xH23xD33 cm
Weight: 1.09 kg
Materials 
100% recycled polyester for durability and ease of cleaning
Leather Accents: LWG Gold Rated soft-polish leather. Vegetable-tanned and waterproofed with natural oils and waxes.
Care
Exterior: Brush off dirt and barn debris.  
Interior: Remove inserts, shake out, and spot clean as needed. Shake out interior and rinse as needed.
Learn More About Schulz Collection
As part of their commitment to keep their products out of landfills, Schulz offers a comprehensive trade-in and recycling program to take back any of their products.